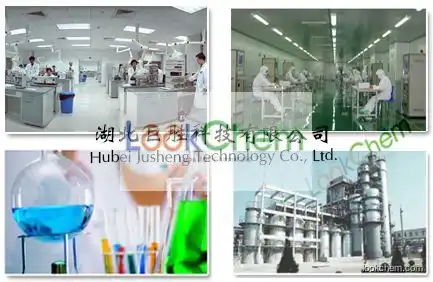 Keywords
577-11-7
Docusate sodium
Docusate sodium
Quick Details
ProName: Docusate sodium CAS NO.577-11-7
CasNo: 577-11-7
Molecular Formula: C20H37NaO7S
Appearance: Crystalline Solid
Application: Food/Medicine/Industria grade
DeliveryTime: Wihtin 5-7 Days
PackAge: A variety of packing ways for your cho...
Port: Wuhan / Shanghai / Guangzhou ...
ProductionCapacity: 500~1000 Kilogram/Month
Purity: 99%
Storage: Kept in a well-closed, light-resistant...
Transportation: EMS、TNT、DHL、UPS、FEDEX、SF、Wuhan Port、 ...
LimitNum: 25 Kilogram
Superiority
Hubei Jusheng Technology Co., Ltd., is a global chemical industry manufacturers and suppliers of pharmaceuticals and intermediates in China. The yearly production capacity is 50000MT, 80% for export.We have a professinal export team. Both by Air and by Sea,we ensure that we meet the customer expectations with promptness. Our company facing global High-tech pharmaceutical raw materials, high complex new type intermediates, fine chemicals custom synthesis, scale-up production and Rare chemicals trade. Corey have well-equipped machine, strong technical force and considerate marketing team service. We also have rich experience advantage in basic research, small scale process development, scale-up, industrial technology development & production and cost control.
Why choose us
1,We produce and sell unique chemicals around the world.
2,Our success rate is about 95%. This means, if customer order is accepted, the probability that the customer will obtain the ordered substances, is 95%.
3,Our staff consists of highly qualified individuals with Bsc, Msc and Ph.D degrees in chemistry, as well as excellent carbohydrates,nucleosides, small molecules and rare chemicals.
4,Imaginechem's chemists are skilled at performing complex, multi-step syntheses and solving difficult chemistry-related problems. Because of our better, concentracted size and low overheads, we are able to offer prompt quotations, very competitive prices, high quality products and fast delivery.
5,All chemicals are typically >97% for building blocks, The structure and purity is confirmed by NMR and LC-MS. Intermediates and final products are analyzed by GC, HPLC, IR, NMR, MS, elemental analysis, atom-absorpting analysis and crystallographical methods.
Details
Oral Medical Drug Docusate Sodium For Treating Constipation CAS 577-11-7

Quick detail
---
CAS No.:577-11-7
Other Names:Docusate Sodium
MF:C20H37O7S.Na
EINECS No.:209-406-4
Place of Origin:China (Mainland)
Type:Syntheses Material Intermediates, Other
Purity:60%
Model Number:60%
Appearance:COA, White,wax-like,plastic solid

Introduction
---
Docusate sodium belongs to the family of medications known as stool softeners. It is used to treat and prevent occasional constipation due to hard stools. Docusate sodium works by increasing the amount of water in the stool, making stools softer and easier to pass. It usually starts to work within 1 to 3 days, but it may take up to 5 days to work.
Docusate sodium Packaging & Shipping
---
Shipping : within 5-7 days after receive your payment
Packaging : According to customer requirement
Uses
---
This medication is used to treat occasional constipation. Some medications and conditions can make constipation more likely. Stool softeners such as docusate are often the first method used for preventing and treating this type of constipation. Docusate is often used when straining to have a bowel movement should be avoided (e.g., after a heart attack or surgery).
Docusate is a stool softener. It works by increasing the amount of water the stool absorbs in the gut, making the stool softer and easier to pass.
How should I use this medication
---
For adults and children older than 12 years, the recommended dose ranges from 100 mg to 200 mg daily.
For children 6 to 12 years old, the recommended dose is 40 mg to 120 mg daily.
For children 3 to 6 years old, the recommended dose is 20 mg to 60 mg daily.
For children under 3 years of age, your doctor will recommend the appropriate dose.
Interactions
---
Docusate does not enter into the major interactions with other drugs. So far, only nine moderate and one minor interactions were recorded. Docusate sodium should not be used together with the following substances:
Droperidol (an antipsychotic). Using these two drugs concurrently increases the risk of an increased loss of potassium and magnesium from the body.
Licorice supplements. Using Docusate and licorice together increases the risk of an increased loss of potassium and magnesium from the body.
Mineral oil. Using mineral oil concurrently with Docusate, increases the risk of inflammation of bowels, liver and spleen.
Other laxatives (e.g. phenolphthalein and lactulose)
Safety Info
---
| | |
| --- | --- |
| Symbol: | GHS05 |
| Sign: | Danger |
| hazard declaration: | H315; H318 |
| hazard declaration add: | |
| waring notice: | P280; P305 + P351 + P338 |
| RTECS: | WN0525000 |
| Safety Statements: | S26-S37/39 |
| HS Code: | 2914509090 |
| WGK Germany: | 2 |
| Risk Statements: | R22; R36/37/38 |
| Hazard Codes: | Xn |